Changes to Tabs3 and PracticeMaster in Version 17
There have been a lot of changes to Tabs3 and PracticeMaster Version 17. Read on for new features that will improve your day-to-day experience.
One Alarm Window
PracticeMaster Version 17 now manages alarms in a single window. Snooze all of the alarms at once, or individually select which notifications to dismiss or snooze. Minimize the alarm window so you can sort through the alarms later.
Better alarm integration with Outlook: snoozing alarms in either Outlook or PracticeMaster automatically updates the other program.

Seek and You Shall Find
The "List Text Filter" has been replaced with an all-new search feature. This makes searching all records much easier. You can search by a specific field or multiple fields.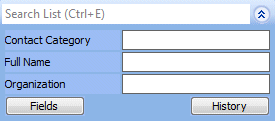 Quick Views & Smart Tabs
Combine a filter, column layout and default sort with the new QuickViews feature. This gives you one-click access to see specific records in a specific way (i.e. MRB's Active Cases). In addition, the new Smart Tabs give you another level of filtering by displaying a row of tabs at the bottom of the list that contain only the applicable records.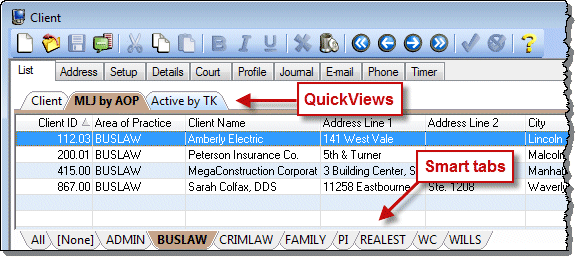 Updates to General Ledger
The "Advance Current Posting Month" program has been eliminated. Journal entries can be posted for any period or limited to a specified time period. This means that you no longer need to archive GLS clients! Data entry processes such as entering payments in Tabs3 are no longer hindered by having to wait until the month is advanced.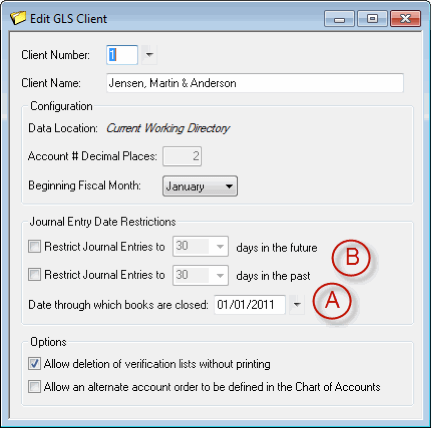 You now have the ability to define a closing date that prevents any journal entries from being posted prior to the closing date (A), and define a number of days before and after the current working date for journal entries (B).