Now is the Time to Upgrade
Interested in Platinum? I am excited to announce a new and affordable way to pay for Platinum: Monthly subscription pricing*.
For existing clients on maintenance, your firm would receive 25% off your first year, so you can upgrade to Platinum for a low monthly price.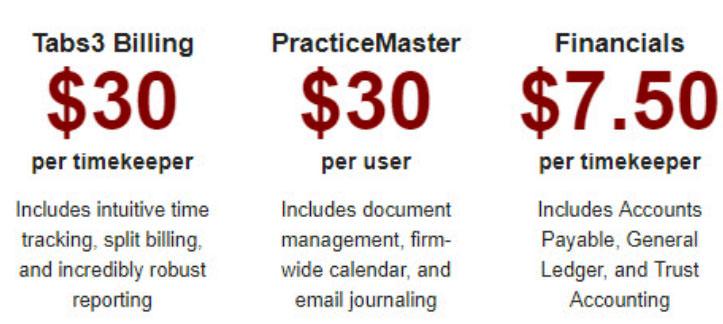 Platinum SQL is the most powerful level of Tabs3 software, so take advantage of the 64-bit capability of your server to increase speed and improve the performance. With Platinum SQL, you getthe ability to back up the software while people keep working, enter fees and costs on the go with Tabs3 Connect, and protect your data with Auto-Recovery.
If you're interested, contact us for more information.
*Prices reflect the 25% existing client discount for the first year.