PracticeMaster's Matter Manager has been updated to show Miscellaneous Lines 1, 2 & 3
These fields are typically available on the Setup page in the Client File for both Tabs3 & PracticeMaster.
Please Note: If you are using Tabs3 Billing, notes which are not preceded with an asterisk may print on your statements. Please see the screenshots below for additional information.
Example showing asterisk (this will keep the comment from printing on the bill):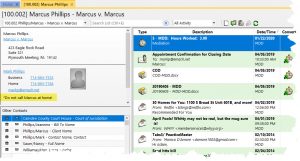 Example showing no asterisk (this comment could print on the bill depending on settings):